The Tides Hotel Boracay offers luxurious accommodations that seamlessly blend comfort and functionality. The hotel's design is modern and minimalistic, and it is equipped with a variety of convenient amenities. With 60 rooms available which are designed to be a peaceful oasis for visitors, characterized by calming interiors that are decorated with neutral shades to help guests to get a good night sleep.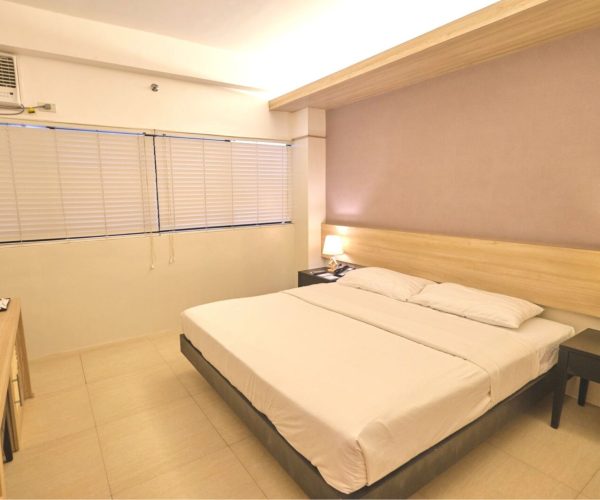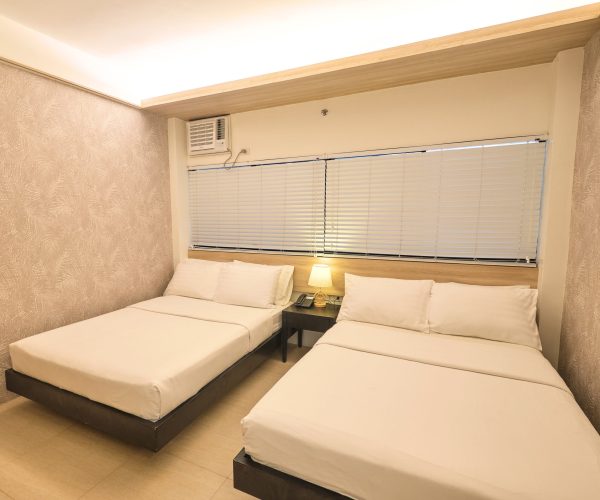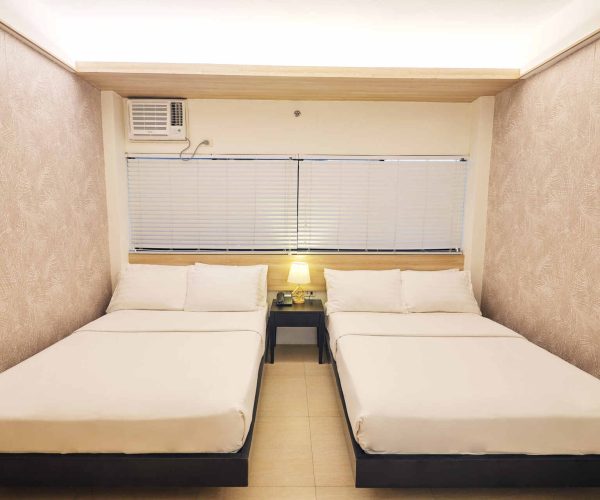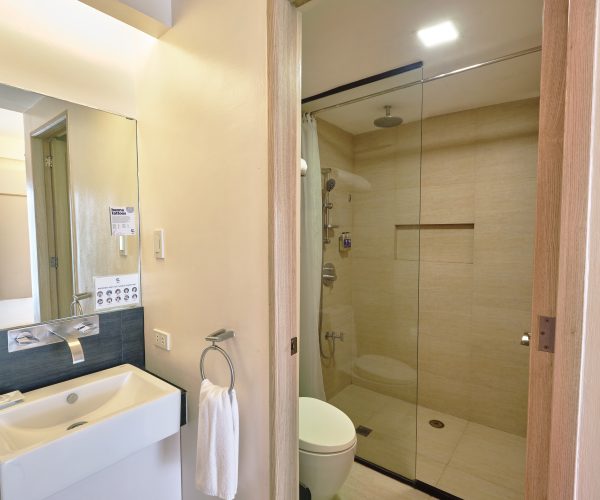 Experience the perfect blend of comfort and functionality in our Standard Room. Choose between two twin size beds or one queen size bed, ensuring a restful and rejuvenating stay.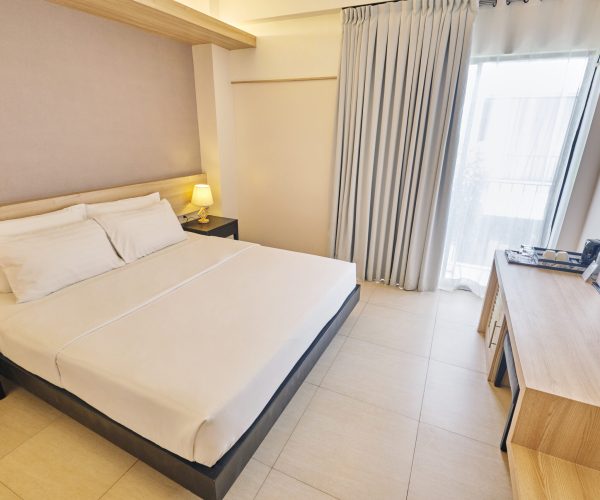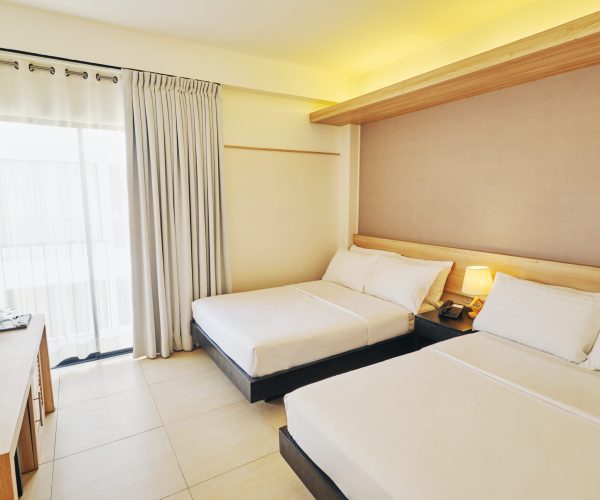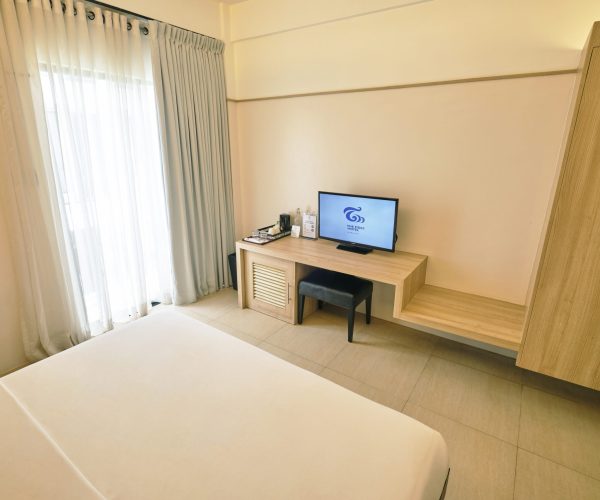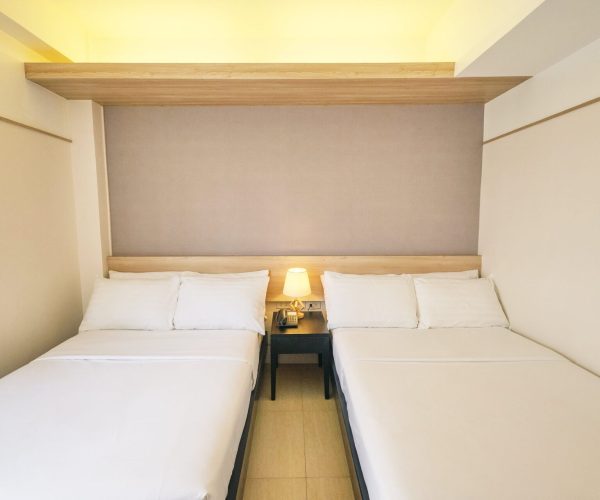 Step into our Deluxe Rooms, where luxury meets convenience with the inclusion of a balcony. The minimalist design creates a calm ambiance that will make you feel right at home. Customize your sleeping arrangements with a queen size bed or two twin size beds.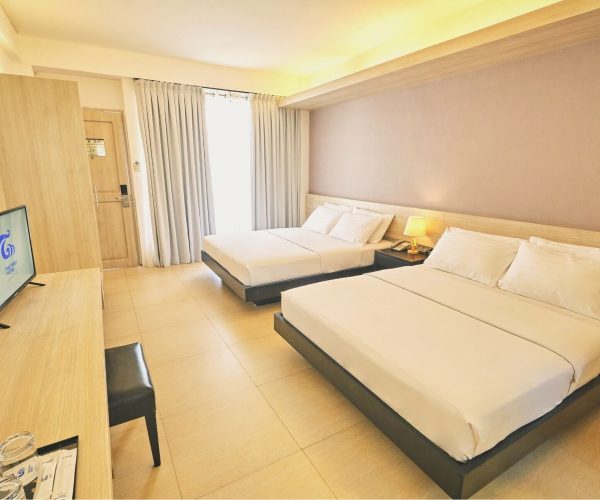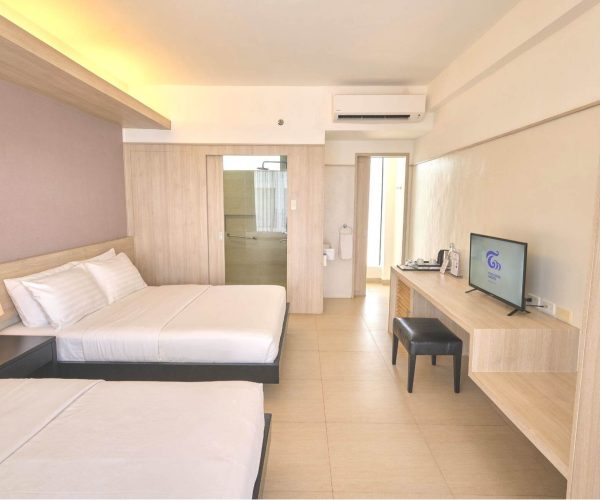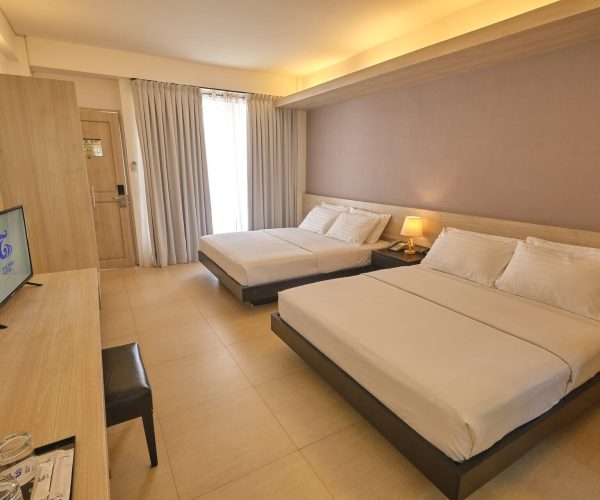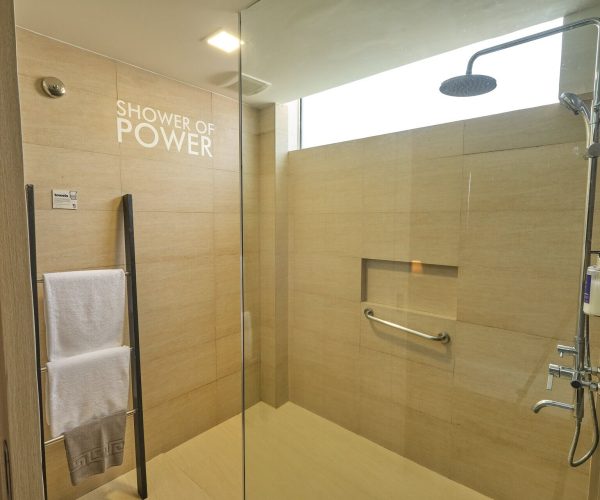 Designed with your comfort in mind, our Premiere Rooms offer ample space for you to relax and unwind, and are furnished with two queen sized beds. Whether you are traveling with family members or friends, our rooms offer the perfect setup for a delightful getaway.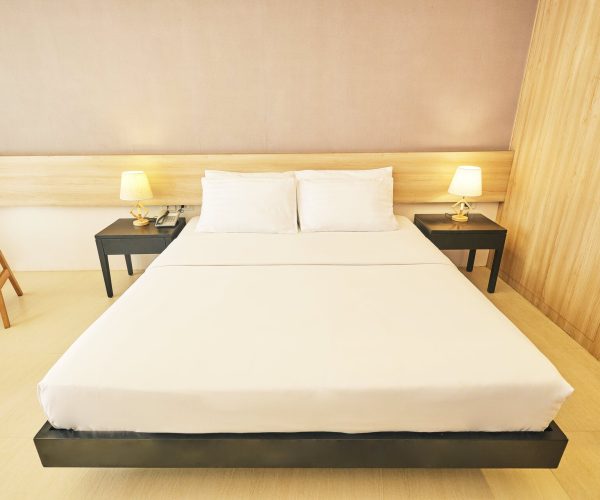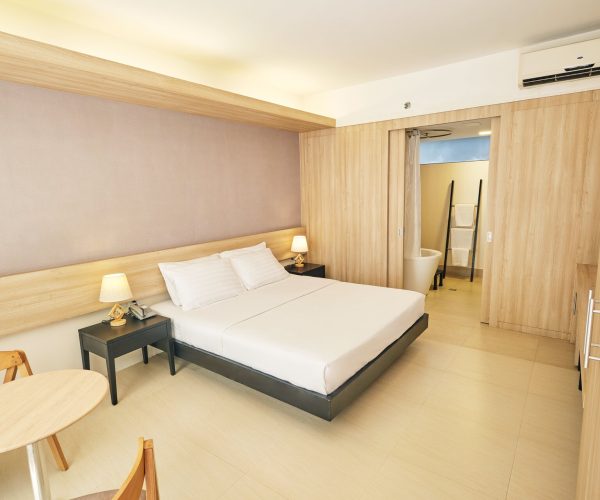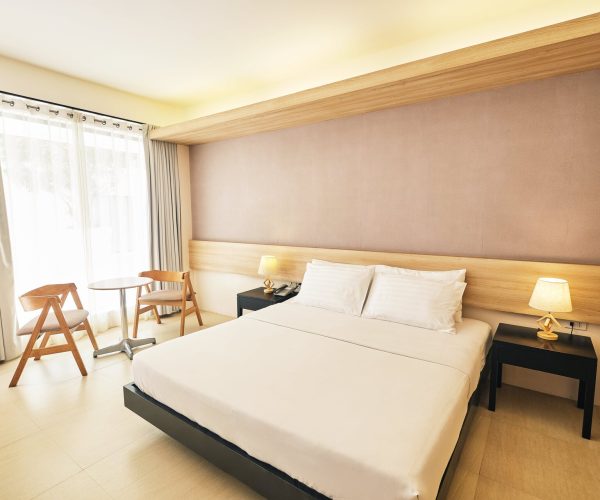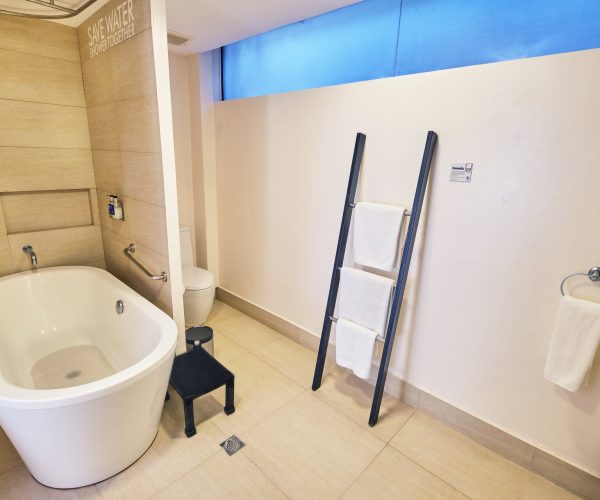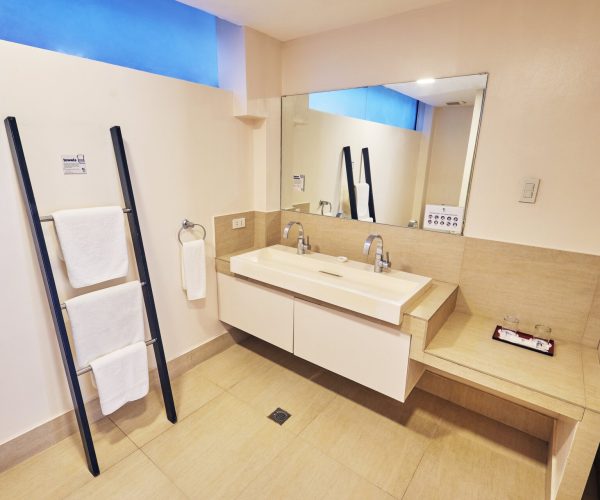 With 28 square meters of exquisitely furnished space, this room offers a delightful escape. Indulge in the spacious comfort of a king size bed ensuring a restful and dreamy night's sleep, and a bath tub that gives a soothing bath for a tranquil experience